Grand Service Spotlight
Arizona Grand Resort & Spa would like to spotlight some of the exceptional associates who help make our guest experience second to none — and thank them for their invaluable contributions to the Arizona Grand family.
Learn More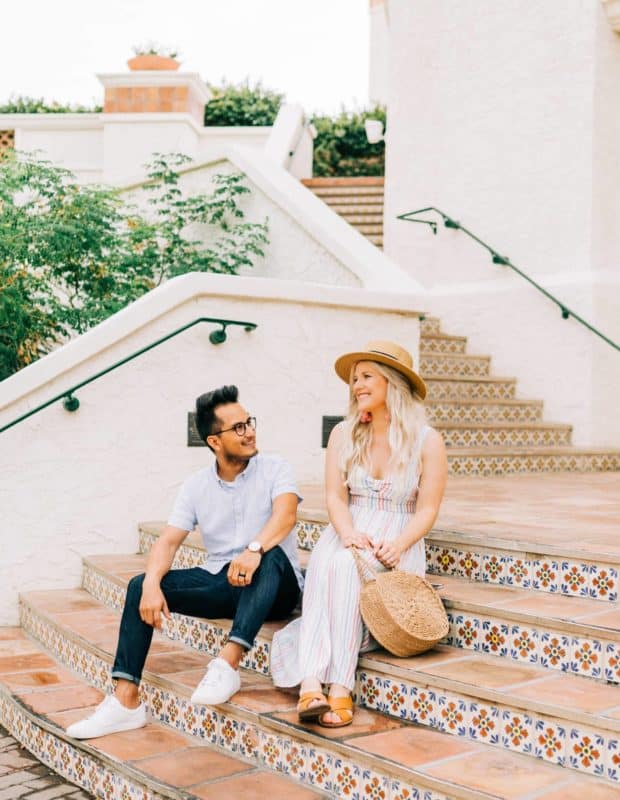 FAQ
Questions & Answers
7-Acre Oasis Water Park
What are the hours of operation?
Is access to Oasis included with my stay?
Access to Oasis is included with our resort fee. The number of Oasis wristbands included is based upon your confirmed room type. Oasis wristbands are distributed at check-in with your guest suite keys.  
Resort Guests may purchase up to 2 additional passes giving you a maximum total of 6 passes per room.
Pricing for additional Oasis passes is as follows:
Children ages 3 and under – Complimentary
Children ages 4-12 – $40 per day
Children 13 and older – $50 per day
If you are not a guest at Arizona Grand Resort and Spa, please visit ResortPass where day passes can be purchased based upon availability.
How many Oasis wristbands are included?
The number of Oasis wristbands included with your nightly resort fee is based upon your confirmed room type.  Each room type may purchase up to 2 additional wristbands per night for an additional fee.
Room types that receive 4 Oasis wristbands:
Resort Suite (King or 2 Queen Beds)
Deluxe Suite (King or 2 Queen Beds)
Premiere Suite (King or 2 Queen Beds)
Hospitality Suite
Hospitality Conference Suite
Grand Oasis Hospitality Suite
Grand Suite
One-Bedroom Villa Suite
Villa King Guest Room
South Mountain Suite
Room type that receives 6 Oasis wristbands:
Room types that receive 8 Oasis wristbands:
Arizona Grand Suite
Two-Bedroom Villa Suite
Can I purchase day passes?
Oasis Day Passes and Cabana rentals are available for non-resort guests exclusively through ResortPass.
Can I arrive early to access Oasis on my day of arrival?
Yes.  Based on seasonal availability of Oasis during your stay dates, you are welcome to enter as early as 12pm on your day of arrival, if it is open on that date.  Your room, however, will not be available for check-in until 4pm.
Can I visit Oasis on my day of departure?
Yes. You are welcome to enjoy Oasis on the day you check out. Guest room check-out time is at 11am, but even after you depart your room, you may store your bags in your vehicle or with our Bell Staff and continue to enjoy the Oasis all day.
How do I reserve a Private Cabana?
Resort Guests may reserve private cabanas by calling Cabana Reservations at 602.438.9000 or by submitting an online inquiry (availability is limited).
Cabana rentals include:
VIP Priority check in at Oasis
Four premium reserved lounge chairs
Dining table with four chairs
Air cooler
12 Complimentary Bottled Waters
If you are not a resort guest but would like to reserve an Oasis Cabana, please visit ResortPass for Cabana rates and availability.
Are we allowed to bring our own food and drinks?
We only permit sealed bottles of water and do not allow outside food and beverage inside the gates. Our Oasis Bar & Grill is located within Oasis and features sandwiches, burgers, salads, and our signature Typhoon – soft-serve ice cream.
Can I bring or rent pool toys and floaties?
We allow children's water wings (arm floaties) and swim vests, but we do not permit pool toys into the park.
We also have water wings (arm floaties) and swim vests available to rent at no charge. Limited quantities are available.
Do I get a refund if it's rainy?
We do not offer refunds if there is inclement weather.
I am interested in hosting a special event at Oasis.
Please contact the Arizona Grand Catering office at 602.431.6423.
Is there an age or height requirement?
All children in Oasis under the age of 12 must be accompanied by an adult.
Our Slide Canyon Tower is the only feature with a height requirement. Guests must be 48" to ride our thrill slides.
Are the pools and water park heated?
The pools and water park are heated to ensure that guests can enjoy water temperatures in the low 80s all year round.
Are pool towels provided?
Yes, pool towels are provided!
Is seating available at the water park?
Yes, we have reclining loungers and standard outdoor seating available for guest use.
Reservations
Can I call in to make a reservation?
Yes, reservations can be made online or by calling our reservations team at 877-800-4888.
Our reservations sales center is open during the following hours:
Monday – Friday: 6:00am – 8:00pm MST
Saturday & Sunday: 8:00am – 8:00pm MST
Can I request an early arrival?
Yes, if available. We do have guaranteed early check-in as a purchasable add-on feature for selected dates. Please call our Reservations Team to inquire 877.800.4888
Do you have ADA Accessible rooms?
Yes, we do have ADA Accessible rooms. Please contact our Front Office for details 602.438.9000.
Do you have connecting rooms?
We have a limited number of connecting rooms available for a minimal fee. Please call 877.800.4888 to check availability.
We do not have rollaways available.
Do you provide pack n plays?
Yes, they are available by request and based on availability.
How can I view my reservation?
To view your reservation, click here and scroll to the bottom of the page, then click "Modify/Cancel Reservation."
I confirmed through a third-party; how do I make changes or cancel my reservation?
We are unable to modify or cancel third-party reservations. We recommend contacting the company you booked with directly to modify or cancel your existing reservation.
I found a better rate on another site; do you offer price matching?
The best rate is right here! Our Price Match Guarantee is available when a lower rate is found on a public website with the same stay conditions*.
To be eligible for Price Match Guarantee, a Reservations Specialist will need to locate and verify the live rate over the phone. We advise not to book the lower rate until speaking with a Reservations Specialist. Price Match Guarantee will only be honored by our Reservations Team who may be reached by contacting 877-800-4888.
*Stay conditions must include same hotel (Arizona Grand Resort & Spa / 8000 S. Arizona Grand Parkway, Phoenix, Arizona 85044), room type, guest count and dates of stay. Rate must be publicly accessible and available to book. Our Price Match Guarantee is not applicable to packages, special rates or advance purchase offers. Price Match Guarantee may not be applied to existing reservations booked directly at Arizona Grand Resort & Spa. Price Match is not applicable for all 3rd party sites.
Is there an early departure fee?
If you choose to depart early during your stay, there is a minimum $50 penalty that may increased up to 1 nights room and tax.
What is the cancellation policy?
Reservations are subject to our standard cancellation policy of 72-hours. Guests who notify us within our cancellation window or do not arrive on the scheduled arrival date will be charged one night's room rate with tax.
Please note, the updated cancellation policy does not pertain to any group related reservations or prepaid reservations. 
What is the minimum age for check-ins?
The minimum required age for check-in is 18.
What payment types do you accept?
How do I request a copy of my folio/receipt?
Please click this link to submit your information to receive a folio by email.
Policies
What is your smoking policy?
Arizona Grand Resort & Spa is pleased to announce that our resort is smoke-free. This includes smoking of any kind, including but not limited to vaping, e-cigarettes and marijuana. Please note that a cleaning fee of $400 per suite, or more, will be charged to guests who choose to smoke in our guest suites. According to Arizona State law statute #36-2851, is it is illegal for any person to smoke marijuana in a public place.
General
What other hotels are in the Marc & Rose portfolio?
Where can I find the best rate?
Our best available rate is through our website. Check out our available dates and current rates here.
What does the Resort Fee include?
Standard high-speed wireless Internet access
Oasis Water Park (4) Wristbands
USA Today newspaper upon request
Unlimited credit card, toll-free, local and collect phone calls
Complimentary practice balls at Golf's Warm-up Area
Arizona Grand Athletic Club Access
Self Parking
What time is check-in/check-out?
Check-in begins at 4pm, with rooms guaranteed by 6pm.  Check out is at 11am.  Guests must be 18 years of age to check in.
In addition to our 7-acre Oasis Water Park, Arizona Grand Resort & Spa also features multiple resort pools. Our Sedona, Camelback, and Mountainside pools are open from 6am – 10pm daily.
Oasis Water Park is open seasonally and hours are always available online here.
We do not accept any pets at this time.
Service animals are an exception and are permitted. Guests who stay with service animals may be subject to a $250 pet cleaning fee.
What if I left something behind?
For items left behind, please visit our partner website at ileftmystuff.com, click on "Get my lost item back," then enter our hotel/client ID: 20055. Once your inquiry is submitted, you will be contacted by a member of our Lost & Found team.
Do you offer housekeeping daily?
Yes, housekeeping will visit your suite each day to tidy up (remove trash, pick up towels, straighten beds, etc.) and will do a full clean (replace sheets, remake bed fully, exchange towels, etc.) every third day. Guests may text 602.536.9966 to request new towels or trash pickup at any time.
Property & Local Information
Location
Do you have transportation service available to and from the airport?
The Arizona Grand Resort & Spa does not facilitate a shuttle to and from the airport. We recommend contacting our Valet Services to assist with transportation arrangement 602.438.9000.
What are your cross-streets?
Our cross-streets are Baseline Road and Pointe Parkway West.
Where can I get a rental car?
Where can I get a luxury rental car?
We partner with Go Rentals, an elite car rental service, specializing in private aviation.
Call 480.300.4883 or email arizona@gorentals.com and mention you are staying at Arizona Grand Resort & Spa to reserve your car.
Concierge
I would like to speak to a concierge; who can I contact?
Please contact the concierge at 877-800-4888, option 0.
Meetings & Events
I am interested in confirming a group of 10 or more rooms on your property; who can I contact?
Please contact the Arizona Grand Sales office at 602.659.6300 or make an inquiry online.
I am interested in hosting our wedding at your property; who can I contact?
Please contact the Arizona Grand Catering office at 602.431.6423 or make an inquiry online.
Press & Partnership Inquiries
I have golfed many area courses and this is easily in the top 3 for me, for overall satisfaction.